10 Free Sales and Marketing eBooks To Boost Your Business
This latest in my Business Guide Series brings you 10 free eBooks and whitepapers to help you with your sales and marketing strategies. Please just click on the heading or image to register for the download. A few contact details are required on first registration (or you can register via your LinkedIn account) after which you will have access to the full catalogue of free downloads available via our collaboration with TradePub.com.
A Step-by-Step Guide to LinkedIn's New Company Pages to help you to learn what's changed and how you can leverage the updates to drive traffic and leads, grow reach, increase product awareness, and optimize for search.

Do you know what seller types you have and what it takes for them to succeed? Online information sources and social networks have made basic product information and recommendations so readily available and ubiquitous that the role of the 21st century salesperson is now more so than ever defined in terms of his or her ability to add value to the customer. This Forrester White Paper addresses the four different archetypes of salespeople of the 21st century: the expediter, the specialist, the consolidator, and the conductor.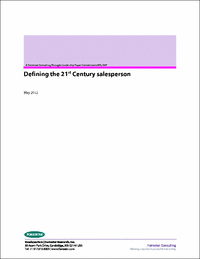 Calls-To-Action are one of the key lead generation elements, and they should be used in each and every one of your marketing tactics: emails, social media updates, press releases, trade shows … the list goes on. In fact, whenever you want to ensure your team is moving in the right direction, pose the question, "What's the call-to-action we're using to drive people's behavior? "This question will guide you in thinking through each of the steps in the sales cycle, from brand awareness to purchase. Before you produce a marketing video, for example, ask yourself what you want viewers to do after watching it. Before you post an update to Facebook or Twitter, consider what options for engagement you are giving to your fans and followers.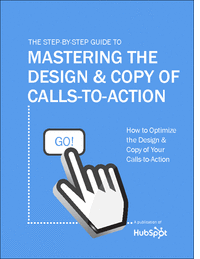 Jive Software, the largest and fastest-growing independent Social Business Software company in the world, discusses marketing team productivity through leveraging social technology. In "Marketing's New Imperative: Bring Social to Your Team", you will learn about:
The Task of Marketing Organizations and Doing More with Less
Unleashing Team Productivity with Social Technology
Uniting Diverse Team Members in a Single Workspace
Social Collaboration Solution Designed Specifically for Marketing Teams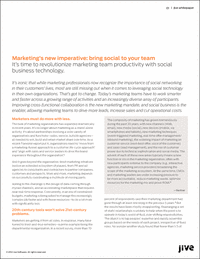 Understanding your customers' needs and preferences is paramount to success. Yet few retailers use data to their advantage. This white paper discusses strategic ways to leverage data to engage your Most Valuable Customers and demonstrate continued value. In this white paper, learn:
Essential data elements to understand your best customers
How to market to similar customers to maximize reach
Key recommendations to drive customer value and attract new business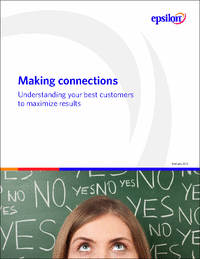 Generating leads is a marketer's single most important objective. Yet, only 1 in 10 marketers say their lead generation efforts are highly efficient and effective.

Download these 30 tips to learn:
What makes the best lead-generating content
What drives killer landing page performance
How to create offers that are impossible to ignore
Secret website optimization tips with A/B testing
… and more!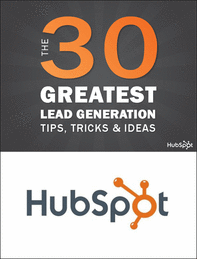 All the trends tell us that mobile browsing is the next big thing, but in the rush to "go mobile" many websites forget the new device comes with a new set of usability rules, constraints and best practices. In this piece, learn the basic fundamentals that set mobile and desktop browsing apart, and the seven convenient truths you have to remember when designing any mobile website, building a better mobile experience for your customers.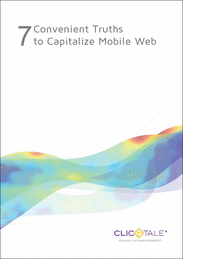 In this guide you'll learn:
How to set up a Google+ business page
Marketing best practices with your Google+ page
The benefits of Google+ in search
Google+ Circles & the value of segmentation
How to incorporate the +1 button on your blog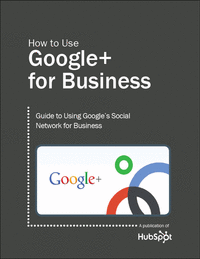 A guide to optimizing your Facebook presence for more leads and sales. Learn how to increase the ROI of your Facebook efforts and attract leads and customers through your campaigns. This eBook will walk you through the steps of planning, implementing, and measuring a successful organic and paid Facebook strategy.
After reading this eBook, you will be able to:
Plan out a successful Facebook marketing campaign
Segment your audience for best results
Allocate budget aligned with your business's goals
Analyze the success of your campaign in order to make improvements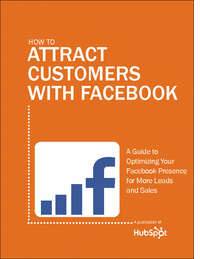 Master the essentials to better share, engage, & market on Twitter. Used successfully, Twitter can help you develop and promote your brand, interact with your fan base, monitor conversations about your company, promote thought leadership, and much more.
Download this comprehensive eBook to learn, step-by-step, how to tackle Twitter as a business tool. Specifically, this guide will teach you:
The basics, such as Twitter-specific vocabulary
6 ways to set up and optimize your public profile
How to use Twitter for business through marketing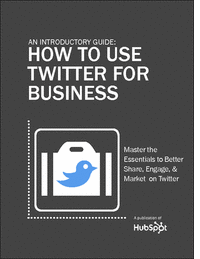 Many thanks for visiting The Top 10 Blog. I hope you've found these guides useful. Remember that after your initial download you will have access to many more free publications from Trade Pub.com.
*For the purpose of full disclosure the download is brought to you by The Top 10 Blog via our connection with Tradepub.com. Although any downloads made are completely free of charge a payment may be made to the owner of the blog.