5 Imaginative Ways To Use a Google+ Hangout
The introduction of the Google Plus Hangout and the more recent addition of the 'On Air' feature has opened up the opportunity for any of us to host a broadcast to the world. It's an interesting development which is only limited by the imagination of the user and it's fascinating to see the different ways in which the Hangout can be used.
I've come across a few imaginative uses for Hangouts recently and I wanted to share with you some of the most interesting ones that I've seen. Some are more smooth and professional than others but I'm sure you'll agree that sometimes a bit of spontaneity and a few rough edges can make for a more interesting experience.
You Know Where To Hangout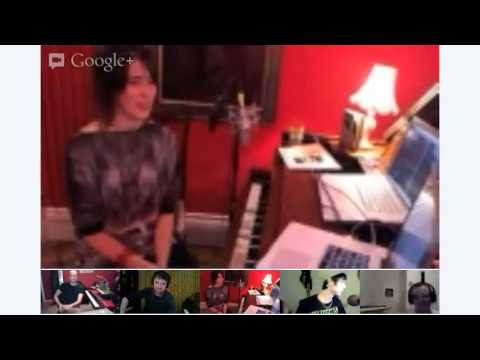 British singer songwriter Imogen Heap hosts her first Hangout from her own dining room. Imogen previews a song from her forthcoming album, answers questions from fans and invites musicians from around the world to join her hangout with their piano or keyboard to play with her and join in a jamming session.
Delightfully informal to the point where Imogen sings the wrong version of her song and stops to explain why and start again. A great way for musicians, both well known and not so well known to connect with their fans. Imogen's personality really shines through and it's fascinating to get such an insight into her world.
How to Host a Google Plus Hangout On Air: A "G-10 Summit"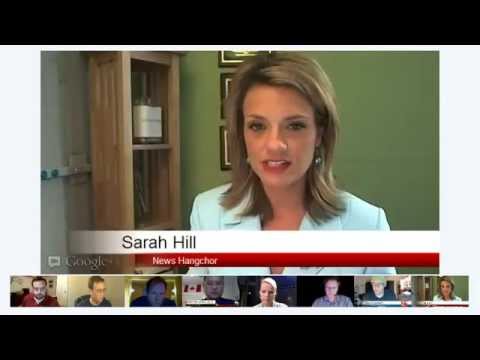 This a more professional presentation, as you would expect it to be, where developers, independent journalists and news organizations  share information on how to host a Hangout On Air. Contributors from France 24, KRNV-TV, KOMU-TV and WSPA-TV gather in a Hangout to share their experience and expertise in how to host a successful Hangout event.
This one is hosted by Sarah Hill, a lady who definitely knows a thing or two about Hangouts and who seems to have brought a new term to the world describing herself as 'News Hangchor'. It's a professional, informative presentation with a clear agenda and excellent follow up to comments from Sarah on the You Tube page. An excellent example of how information and advice can be disseminated via a Hangout.
You can find more of Sarah's Hangouts on her You Tube Channel.
How You Can Help #HurricaneSandy Recovery Efforts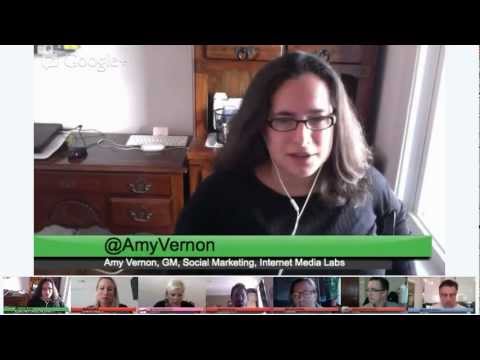 A great example of how a Hangout can be used to bring together people who might be affected by a disaster to share their stories, highlight resources and reach out to others who might need help.
Jessica Northey gathered a group of friends together following the way Hurricane Sandy affected the East coast of the United States to pool information and resources that might help the people who had been affected. Jessica followed up with a list of links to organisations who could help on her Finger Candy Media Blog. A great way to harness the power of social media and the Hangout to spread information to help people.
Jessica is a great user of Hangouts with her own version – The Twangout! You can find the full collection on her You Tube Account.
Transit of Venus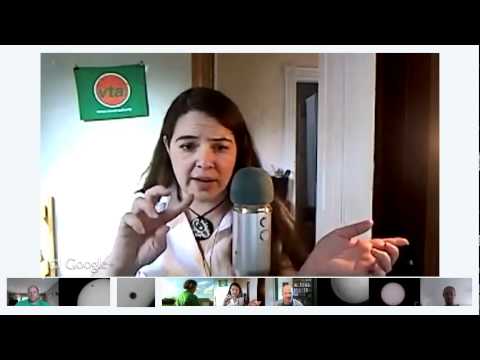 Now this one might seem a bit overlong and quirky if you aren't interested in the intricacies of Astronomy. It is though a great example of how a Hangout can be used to allow you to link with enthusiasts and experts to get the most out of an event.
The Hangout lasted almost 4 hours to cover the full transit of Venus with loads of information, explanation and safety advice for those who were interested in following this rare event. Really interactive in nature with participants able to send in their own images via Google+ to be shared with all viewers and with new people popping in and out to share their experiences and to keep things fresh.
While the subject matter might not be your cup of tea take a few moments to dip in and see what was going on, you never know it might just inspire you to try something in your area of interest.
Hangout On Air with Usain Bolt before the Olympics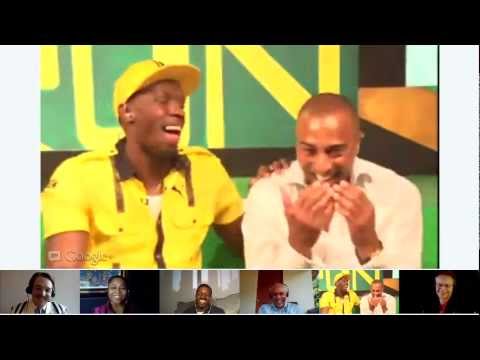 An informal interview with Usain Bolt on the official London Olympics Google+ page. Not a great quality image but a fascinating interview session hosted by another Olympic athlete, Colin Jackson with questions from other guests.
I think this type of informal setting leads to a more relaxed interviewee (they don't come any more laid back than Usain!) and makes it a more personal and engaging experience. Why didn't they do more like this I wonder as similar interviews with other Olympians would have gone down really well.
This would translate well to many other sporting and entertainment settings and maybe organisers of events should be looking at trying a similar approach to engage with people.
I hope you've enjoyed dipping into these varied examples of how Hangouts can be used by applying a bit of imagination. I know that I'm only scratching the surface of the phenomenon so please share great examples of ones that you have seen (or hosted) in the 'Comments' below.
Thanks for visiting the blog today, if you like what you have seen I hope you will share the post with your network. If you would like to see more like this you can Subscribe and connect with Tony using the options in the sidebar.
*Image credit
Google icon – 3D Media Design